Becky Powell
Born in the Scarborough area and lived in Seamer most of her life. Has a great passion for design and studied Graphic Design at degree level at the Hull School of Art and Design coming away with a Upper 2nd class honours qualification. Also works as a graphic designer for a mens clothing company.


Liam Shaw
Working as a full time photographer at his studio in Scarborough (www.yorkplacestudios.co.uk), Liam still keeps involved with the website side of Insight Design Solutions. Graduating from Lincoln University, Hull School of Art and Design with a Upper Second Class Honours Degree (B.A. Hons) in Interactive Multimedia in 2003, he soon joined Peter and Becky in setting up Insight Design Solutions.


Peter Bradney
Raised in Filey from an early age and is part of the Crimlisk family. Also studied Graphic Design at the Hull School of Art and Design where he came away with a 2.1. Started up Insight Design Solutions since then and has also gone on to co-own Ackworth House Nursing Home on the sea front in Filey.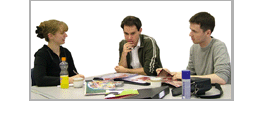 Insight Design Solutions was started by three University graduates who wanted to set up their own business in the Filey and Scarborough area. With the basics from the various fields, adapted to the online medium, our projects are a perfect balance between functional and aesthetical. A dose of talent, a dash of learning and a generous helping of enthusiasm is what makes us a creative team to die for.